ORIGINAL BIZARRE (3)
---
ORIGINAL BIZARRE (3)
£375.00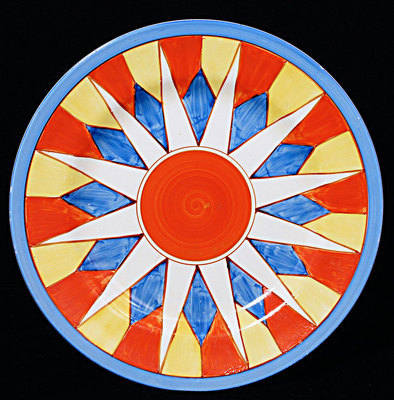 Large Plate in an Original Bizarre pattern (3). Size is 10 inches wide. Signed Bizarre by Clarice Cliff. This is one of five plates from a private collection, all
different versions of Original Bizarre, which are rather more sophisticated than
some Original Bizarre examples. (three on this page and two on the £2-300 page).
Excellent condition. Great paintwork. No damage or restoration. Price
£375.