CLARICE CLIFF | SUSIE COOPER | SHELLEY | OTHER ART DECO POTTERY
To view our stock click on the Menu at the top.
For further details contact us by email [email protected] or Telephone 01233 611171.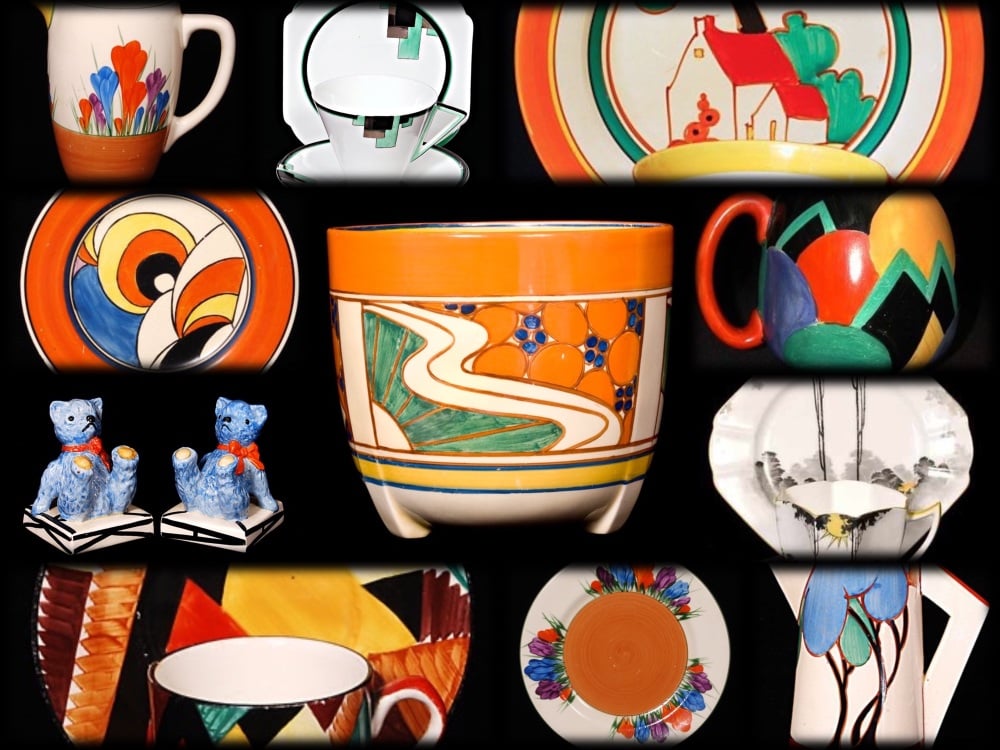 We accept personal cheques or payment can be made online via the site or through online banking. To buy on line from the website add the item to your "Basket" and then follow instructions. For cheques or online banking email us for the required details. For full BUYING instructions please read the FAQ's.
Postage within the UK is free. For shipping outside the UK, send us an email to discuss the cost.

The authenticity of all items are guaranteed and any item may be returned for a full refund for ANY reason. Although, refunds of PayPal payments will be subject to their refund fee. Please feel free to telephone us on 01233 611171 to discus any aspect and be ready for me to bore you to death about Clarice Cliff.